Conor Kennedy just got himself into trouble. The 22-year-old was arrested on early Thursday, December 29 for a fight in Aspen, Colorado. The incident happened at the Bootsy Bellows night club located within the resort town.
Aspen Assistant Chief Bill Linn said in a press release, "At about 1:40 A.M. Aspen PD officers were dispatched to Bootsy Bellows…for a report of a person who was refusing to leave the premises. While officers were on scene dealing with that situation, they witnessed a fight occurring on the street in front of the bar. Officers tried to separate the two men, who were 'rolling around on the ground.' "
According to a police officer who arrived at the scene, Conor grabbed another man by the shirt and then pummeling him with his fists. Witnesses additionally told officers that they saw "Kennedy throwing approximately four or five punches to the head of the other party."
When the officer tried to break the fight, "Kennedy and I fell back on to the snow bank… where Kennedy attempted to pull away from me and stand up." The officer continued, "I held on to Kennedy's arms and rolled him over with assistance from a bystander on to his stomach." Conor, who famously dated in 2012, was then handcuffed and apologized to the cop. "Kennedy then said, 'He called my friend the f-word,' " the officer said.
Conor was charged with disorderly conduct and was issued a court summons for February 22, 2017, at 9 A.M. He was released without bond.
His family has hired Aspen-based lawyers to handle case. The attorneys claim Conor was "cooperative, compliant and respectful" during the ordeal and he got involved in the fight simply to defend his friend after facing a "homophobic slur and threats."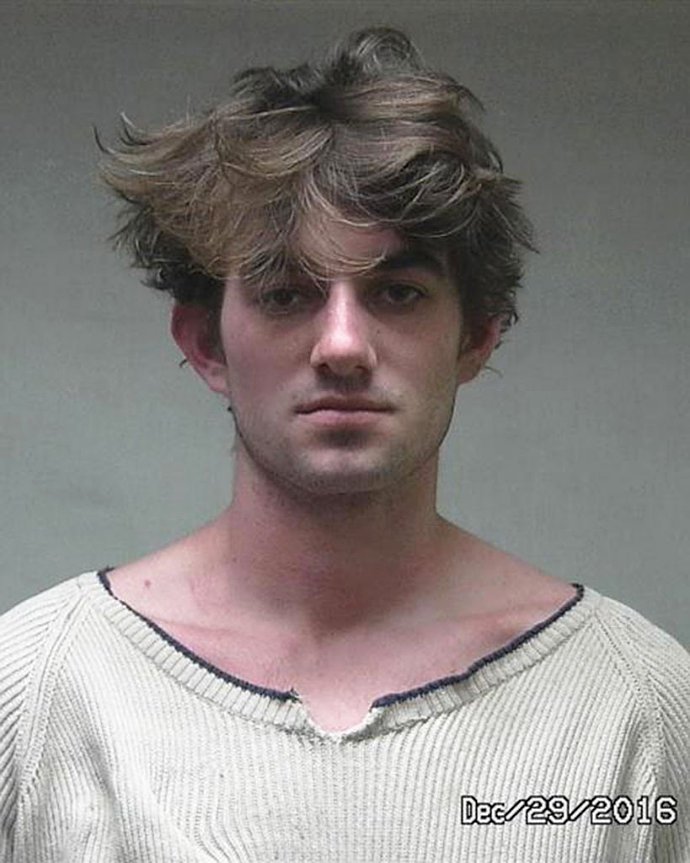 It's not the first time Conor got arrested. Back in 2013, he and his father Robert Kennedy Jr. were taken into custody during a Keystone XL oil pipeline protest outside the White House. They were arrested for tying themselves to a White House gate and were charged with failure to obey lawful orders and disperse. They were released after posting $100 bond each.

© AceShowbiz.com

<!-comments-button-->