A week has passed, but a lot of K-Pop stars are still reeling from the sudden passing of SHINee member Jonghyun in an apparent suicide. One of them is Jonghyun's senior as well as labelmate 's Leeteuk, who takes to his Instagram account to share an emotional message for the late singer/songwriter.
"…No one can say they knew you well and there probably isn't a person who can say they shared everything with you because you guys were close. One person's loneliness, anger, sadness…I think I'll have to think about it a lot for the time being on if you made the final choice because you had no road to express them and what is being said to the people left," the "Black Suit" singer writes.
"My heart aches more as I feel that I couldn't pull harder on the hand that reached out for help. It was too heavy of a weight to say it was endurable because you were a celebrity and to give up one thing, you walked a long way for you to do this or that which hurts my heart even more," the Super Junior leader adds.
Leeteuk later recalls his memories he shares with Jonghyun, writing, "The day before I sent you off, the image of when you came into my dream to tell me I need to be happier while you smiled brightly at me is still fresh in my eyes. Everyone faces hardships and pain but those cannot be measurable and the emotions one feels in those situations will be the hardest to bear."
He also opens up about his depression and even talks about having a suicidal thought himself. "I, too, experienced with severe depression and thought to myself at times that it might be better to die than live and breathe which made each day difficult," he shares. "In the military, they probably thought I was just putting on a show and those perceptions made it even harder, this lasted for almost a year but I managed to pull through."
He concludes his lengthy message with a positive message, though. "Because I have been through this experience, it would have been a little better if there was an even the smallest way out…It might be because it's Christmas but I'm feeling the deepness of term Christmas miracle. I feel that it's important to live happier from now on. I hope everyone spends every and each day as a special day just like Christmas," Leeteuk writes.
In related news, 's Taeyeon recently revealed the special story behind her Christmas tree which involved her best friend Jonghyun. During one part of her Christmas concert, the "Fine" songstress was giving fans presents, and one fan requested the tree, which she brought all the way from her home to her concert.
"Let me keep this," she explained. "This is a tree that a friend who left on a faraway trip recently gave me as a Christmas gift."
Taeyeon revealed that she got the tree from Jonghyun, adding, "I had the concert with it by me. He was a romantic, kind, warm friend. I think thanks to this, I will be able to keep shining with the tree on even when it's not Christmas. I'll make a promise. I'll sing for a long, long time. I won't go far. I'll stay nearby, sing, and work on music. I promise."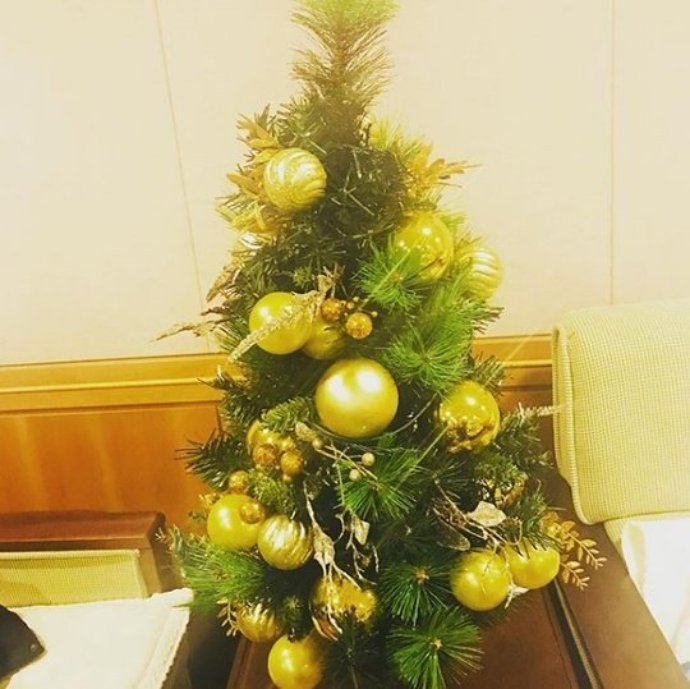 Jonghyun at 27 after found unconscious in a residential hotel, after sending suicidal text messages to his sister. Police believe he died from inhaling toxic fumes as they found coal briquettes burnt on a frying pan upon arriving at the place.
was held on Thursday with Minho leading the procession with Jonghyun's sister. His groupmates Onew, Key and Taemin carried the casket alongside Super Junior's Leeteuk, Lee Donghae and Eunhyuk.