has debuted her new hairstyle at New York Fashion Week. Showing up for Coach's Fall 2018 Runway Show in N.Y.C. on Tuesday, February 13, the 25-year-old actress/singer ditched her blonde locks to go back to her brunette hair.
While the "" alum still wore the choppy, blonde long bob on the cover of Harper's Bazaar which was released last week, she has been going back to her brunette tresses when she at the International House of Pancakes in Los Angeles on Wednesday, February 7. She tied it up into a messy ponytail at the time.
Her appearance at the NYFW revealed stylish addition to her look, with bangs and what looks like some extensions to lengthen her ends. It complemented her feminine and youthful look with a floral handkerchief hem dress, leather jacket and lace-up boots from Coach.
Selena looked healthy and happy as she was all smiles while posing for photographer. She wore natural makeup with a nude lip, full brows and black eyeliner.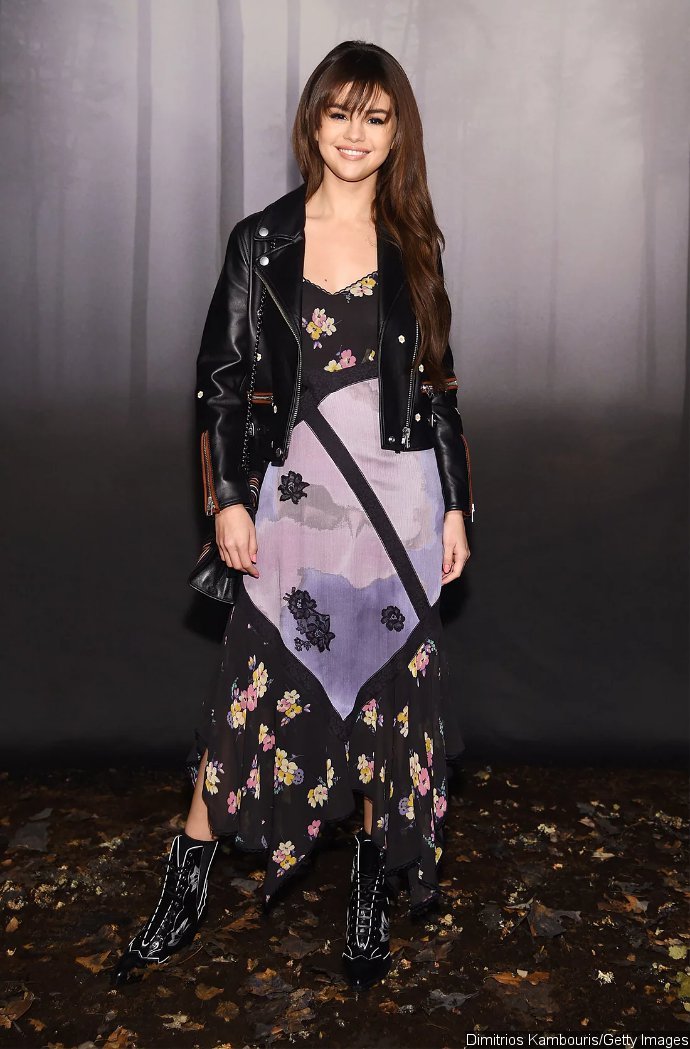 This occasion marks Selena's first official public appearance since she sought treatment for her ongoing battle with anxiety and depression. She voluntarily checked herself into a New York treatment facility focused on mental wellness and empowerment in January and "feels great" after completing a two-week treatment.
Speaking to for its March issue, the "Fetish" singer said about her mental health issue, "I've had a lot of issues with depression and anxiety, and I've been very vocal about it, but it's not something I feel I'll ever overcome."
"There won't be a day when I'm like, 'Here I am in a pretty dress-I won!' " she admitted. "I think it's a battle I'm gonna have to face for the rest of my life, and I'm okay with that because I know that I'm choosing myself over anything else."