Prince William, Prince Harry and Kate Middleton visited the White Garden to pay tribute to Princess Diana on Wednesday, August 30, a day before her 20th death anniversary. The garden was dedicated to the late princess who died in a fatal car crash in Paris in 1997.
During their tour, the royals met some representatives of eight charities which Diana supported. William told English National Ballet director Tamara Rojo that his mother once showed him the ballet shoes the charity gave her. "We've got plenty of pictures. I remember her showing me ballet shoes she had been given [by ENB] and she was so proud of them. She loved dancing, she was a fantastic dancer."
"We've been going through her music collection recently and there's some quite eclectic stuff in there. She was elated by the skill," he continued. Kate then added that Princess Charlotte has been learning to dance, saying that "[Charlotte] absolutely loves it."
TRH meet representatives from the charities who had The Princess as Patron, to hear about the impact of her work. pic.twitter.com/xjt8MyATZj

— Kensington Palace (@KensingtonRoyal) August 30, 2017
William, Harry and Kate also met gardener Sean Harkin who designed the garden and Graham Dillamore who knew Diana when he was working at the palace over 30 years ago. The garden is usually called the Sunken Garden, but it was transformed into a garden which featured Diana's favorite plants.
TRH meet with Gardener Sean Harkin who designed the display, and Graham Dillamore who knew The Princess from working here over 30 years ago. pic.twitter.com/LPA9fUWp6i

— Kensington Palace (@KensingtonRoyal) August 30, 2017
White Gardens follow a tradition first established at Sissinghurst, to create peaceful and contemplative spaces where visitors can reflect. pic.twitter.com/ZfiJzOL4co

— Kensington Palace (@KensingtonRoyal) August 30, 2017
After touring the garden, the princes decided to visit people who were waiting outside Kensington Palace. They spent some time to look at flowers, pictures and banners that people left outside the palace in honor to Diana.
The Duke and Prince Harry are grateful for the many flowers, letters and messages they have received about their Mother. pic.twitter.com/pOAtvsOE4q

— Kensington Palace (@KensingtonRoyal) August 30, 2017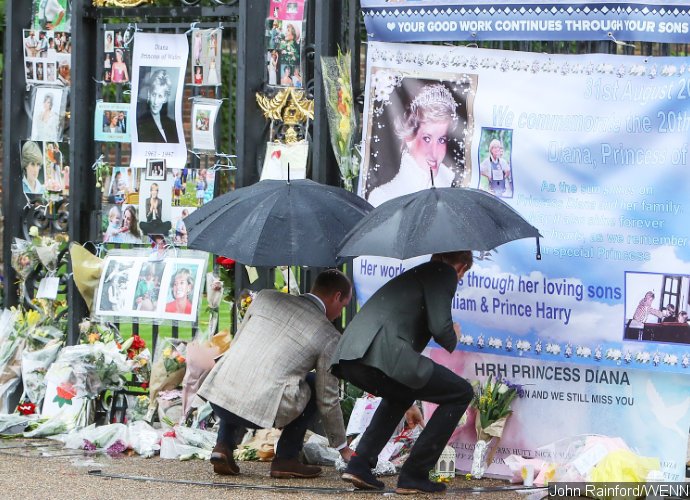 Both of them later thanked everyone for their constant love and support. William and Harry also accepted some bouquets and handwritten messages from the visitors.
They wanted to say thank you to those who made the journey to Kensington Palace.

📷PA. pic.twitter.com/gj9R7pWQbz

— Kensington Palace (@KensingtonRoyal) August 30, 2017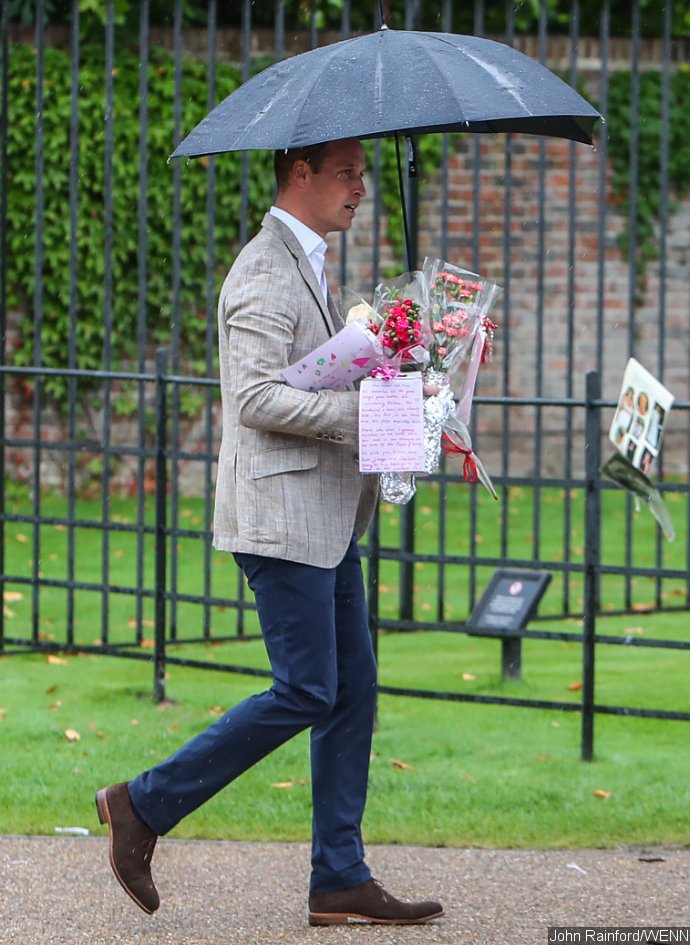 Prior to this, William and Harry talked about their mother's death on BBC documentary "Diana, 7 Days". The Duke of Cambridge recalled the days he saw his mother crying because of photographers, before calling them "." Harry, meanwhile, expressed his sadness over the fact that people took photos of Diana when she was dying inside her car after the fatal car crash.