definitely stole the attention when making quite the entrance at the 2017 Time 100 Gala at the Lincoln Centre in N.Y.C. on Tuesday night, April 25. The Sports Illustrated model nearly took a tumble as she walked down the red carpet in a cleavage-baring gown.
In some photos, Ashley could be seen gasping as she appeared to catch her left heel on the edge of her black silky ensemble. The 29-year-old plus-size model then tried to move forward before she knelt over. Thankfully, she managed to steady herself with her right leg while exposing a lot of skin in the process.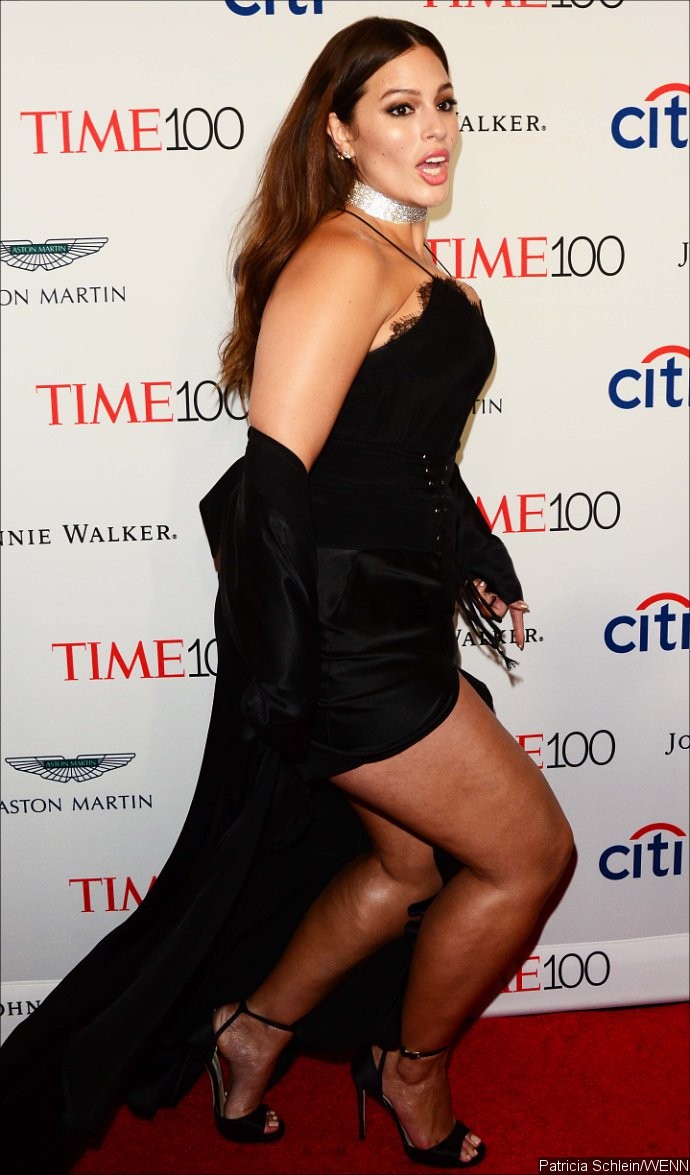 Ashley recovered quickly from the unexpected incident as she's seen laughing when she continued to pose for photographers. She put plenty of cleavage on display in the low-cut lingerie-like gown with lace trim around the bust. She completed her glowing look with a thick glittery choker and wore her hair loose in a center parting.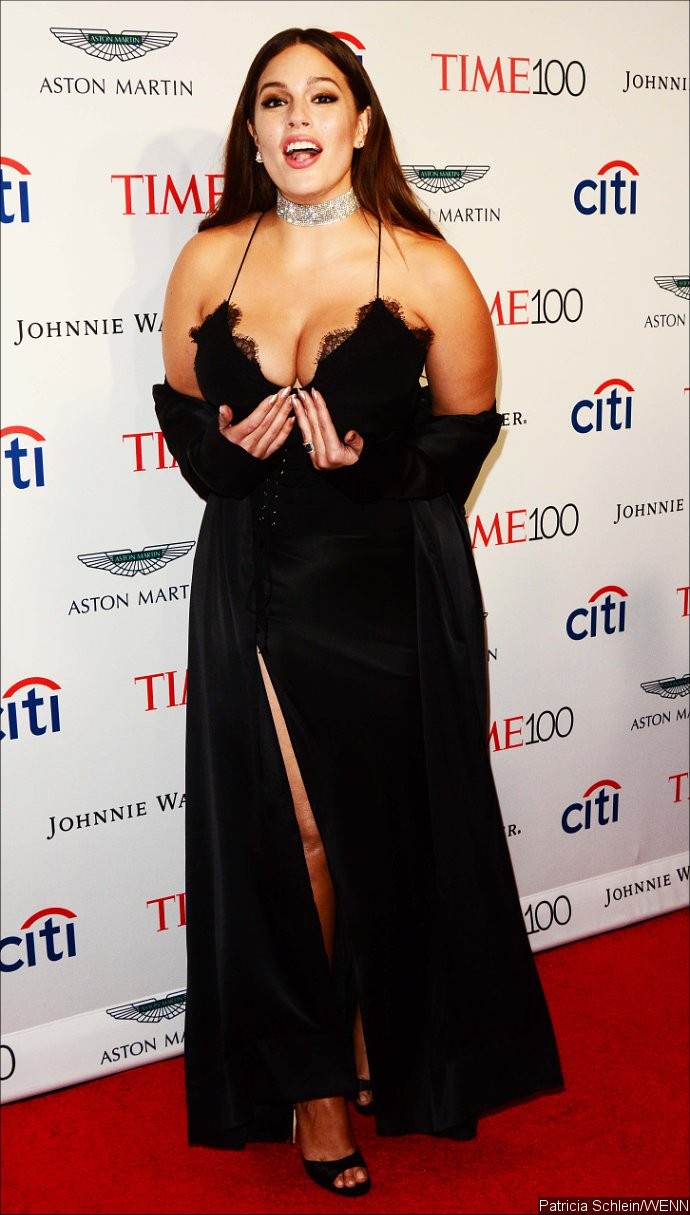 Ashley hit the event with husband Justin Ervin, who looked dapper in sharp black tuxedo. Known for being a body advocate and always encouraging people to have body confidence, the model was at the gala after landing a top spot on Most Influential People List, with honoring the Nebraska-born beauty.
Tyra said of Ashley, "I am beyond proud, in admiration and in awe of your power and influence over so many people's self-worth." The "" host added, "It is time for everyone to bow down to the fashion industry's-no, make that beauty's-new queen."
© AceShowbiz.com