has been spotted with the sexy 22-year-old film producer he's reportedly romancing at the age of 74. singer was pictured for the first time with Noor Alfallah, who is 52 years younger than him, in one of the reported nights they've spent together in Paris, where his band performed at the city's U Arena.
Mick and Noor reportedly first hooked up at a private flat in the Parisian suburbs two Sundays ago. The next day a chauffeur drove her back to her hotel. The rumored lovebirds allegedly repeated the routine on Tuesday and Wednesday. Noor watched the band perform the next night, and she and Mick allegedly enjoyed three more dates last week.
Mick was seen arriving at her hotel the day after she watched him perform. Noor, whose dad is Kuwaiti, was spotted dressing in an all-black ensemble, wearing a leather jacket, skirt and thigh-length boots, as she followed Mick. The band finished their 14-date "No Filter Tour" in Paris on Wednesday.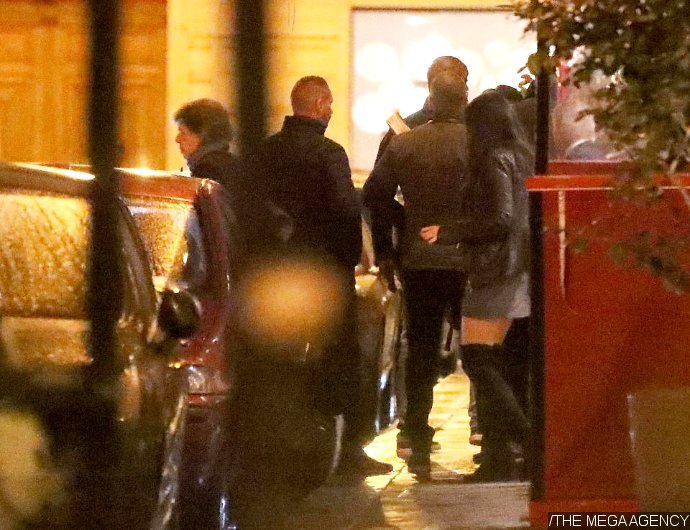 A source said to , "Mick still has his legendary charm but even the band were surprised someone as young and beautiful as Noor came to Paris to see him." The source went on saying that "they are both single and seemed to have a lot of fun together, so everyone just let them get on with it."
"Mick is showing absolutely no sign of slowing down. He certainly had a smile on his face and famous twinkle in his eye," the source claimed, before adding that "Noor is very confident and well educated so she fitted in well at all the upmarket places they went together."
It is believed that great-granddad Mick first met film graduate Noor through a mutual pal, Hollywood film filmmaker and producer Brett Ratner. Mick is a dad to eight children with five women. His youngest is ten-month son Deveraux, whom he shares with his ex, 31-year-old ballerina Melanie Hamrick. Mick became a great-grandfather in May 2014, when granddaughter Assisi gave birth to a daughter.
Rep for Mick has yet to give any comments regarding the hook-up report. The site noted Noor declined to comment.