's wax figure is a new mom, too. While the real Kylie keeps staying under the radar after the birth of her daughter Stormi, fans are treated to her wax figure, which is spotted hitting up 3rd street in Los Angeles with a black stroller, instead.
On Thursday, February 8, Madame Tussauds Hollywood released a series of photos of the "" star's wax figure shopping at popular baby boutique Eggy for some giggles. The wax figure, which is valued at $350,000, rocked black sweatpants, a matching baggy sweatshirt and black shades.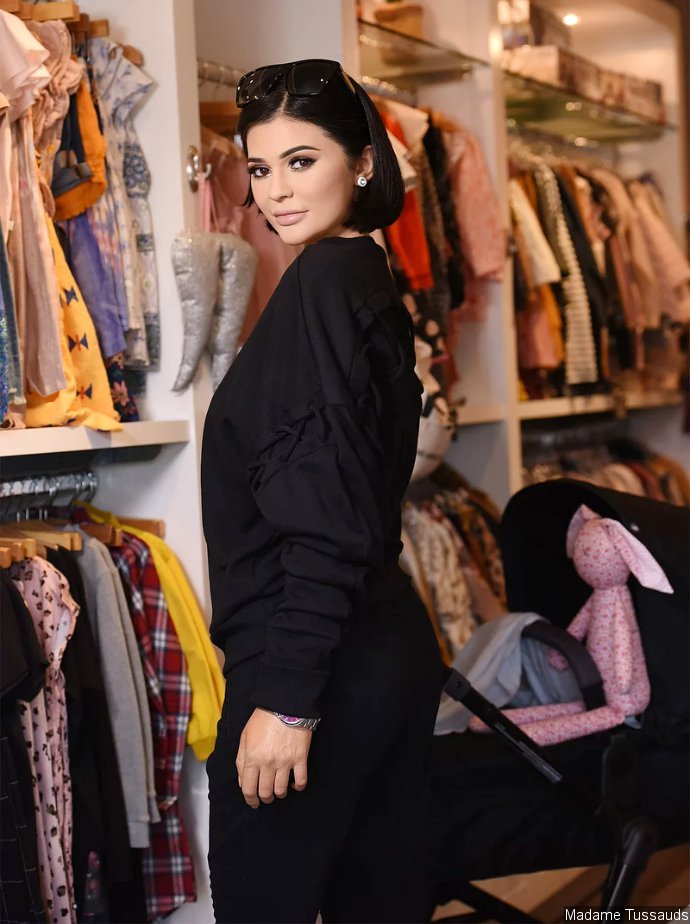 It could also be seen staring into the camera outside the store. Still with the stroller, the wax figure of the starlet attracted many people's attention. A fan was pictured taking a photo with the wax figure.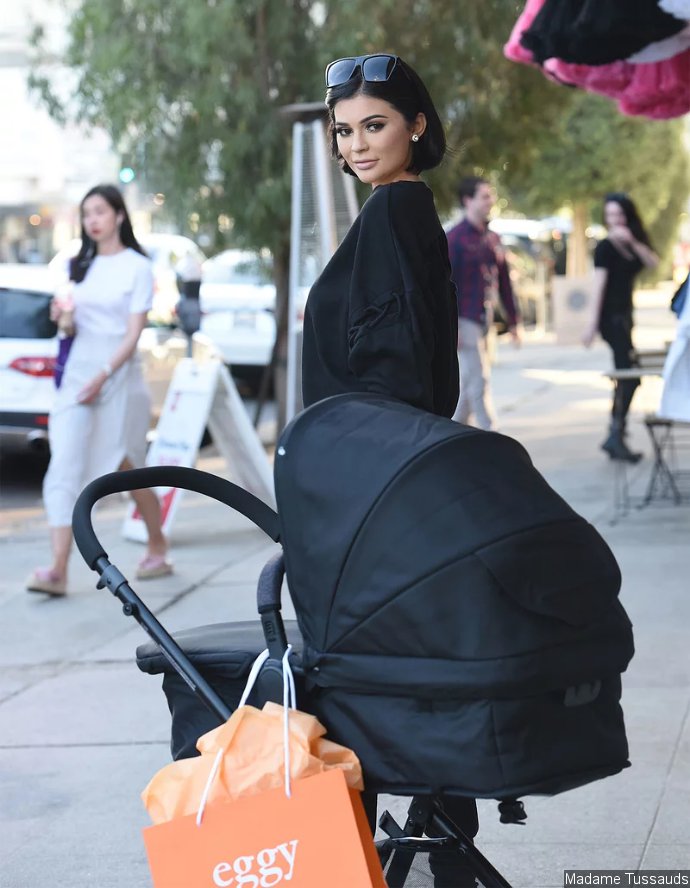 The wax statue was first unveiled in Hollywood last summer. It donned the custom silver, fringe, beaded Balmain ensemble which Kylie personally donated to the museum. The 20-year-old reality TV star previously wore the gown for her Met Ball debut in May 2016 at the Manus x Machina-themed soiree.
In related news, it is revealed that Kylie's newborn baby doesn't have a middle name. According to , Stormi Webster is the little baby's full name, taking the last name from her dad 's legal name, Jacques Webster. It's interesting since both of her famous parents have middle names. Kylie's middle name is Kristen, while Travis' middle name is Bermon.
Stormi's birth certificate also says that the little lady was born at Cedars-Sinai Medical Center in Los Angeles on February 1 at 4.43 P.M.
Kylie the arrival of her and Travis' daughter on Instagram on Tuesday, February 6 through a photo of Stormi and a short video featuring her during her pregnancy. In just one day, the photo garnered out of all the posts on the social media site. As of now, the photo, which was simply captioned with "stormi webster," has 15 million likes.