It looks like wanted to apologize to both and , but his plan might have become a disaster. The father-of-three reportedly sent both girls very similar flower bouquets on the same day.
Kourtney took to Snapchat on Wednesday, June 14 to share a photo of a bouquet of pink roses. A few hours later, Bella also shared a photo of a bouquet of pink roses mixed with a few orange peonies on Snapchat. The two bouquets looked incredibly similar, sparking speculations that they were both sent by Scott.
A source told that the 34-year-old restaurateur was the one who sent Bella the bouquet. The source further revealed that the two had started talking to each other again after their short fling ended in Cannes. Scott was said to have invited her to his place, and she accepted.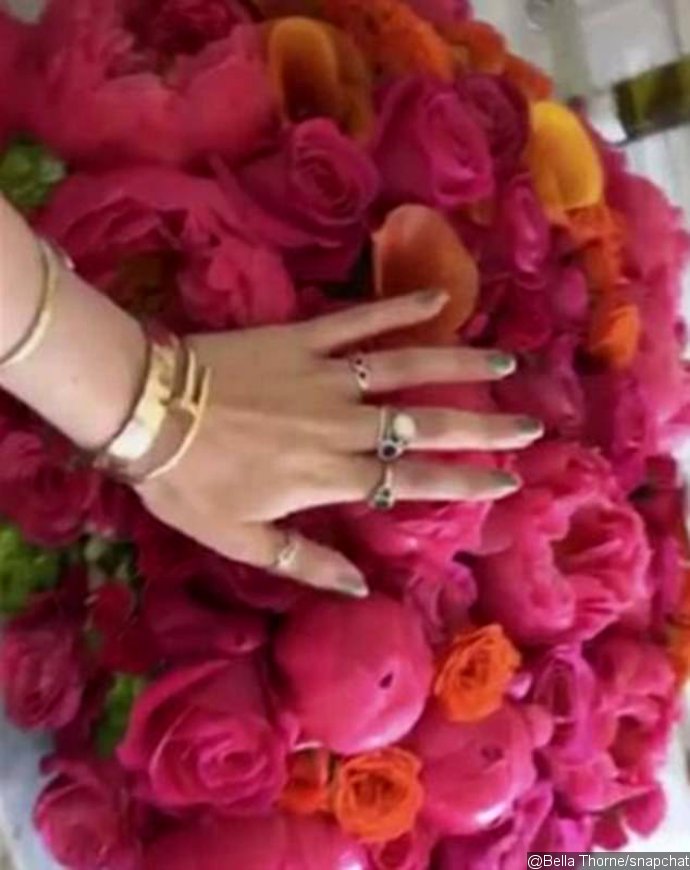 Scott probably felt sorry for the two women as he had hurt them with his playboy behavior. He was spotted with Bella in Cannes before dumping her for his ex Chloe Bartoli the next day. Bella later that she ended his fling with Scott because he drank too much. "I love to go out and have fun, I love to f**king dance, but I just don't party hardcore like that and it was way too much for me. I was like, 'Woah, this is not the way I live my life, bruh,' " she said in an interview.
Bella wasn't the only one who was disappointed in Scott. After seeing how he partied with many different girls in Europe, Kourtney was said to be him from seeing their three children until he "cleans up his act."
© AceShowbiz.com