and are having a healthy start to 2018. The reunited couple was spotted hitting up a hot yoga class in Los Angeles on Wednesday, January 3.
The 23-year-old "Love Yourself" hitmaker and the 25-year-old "Wolves" songstress were seen heading out from Hot Pilates studio in West Hollywood, California, where the latter has frequently visited in the past. Both stars, who rekindled their romance a couple of months ago, were twinning as they sported white outfits.
Justin donned a white wife beater, which he paired with color-coordinated shorts, sneakers and Vans socks. His beautiful companion, meanwhile, was clad in a shite sweatshirt and blue Puma leggings. Also donning a pair of white sneakers, Selena had a white towel hanging on her neck while toting a black hand bag.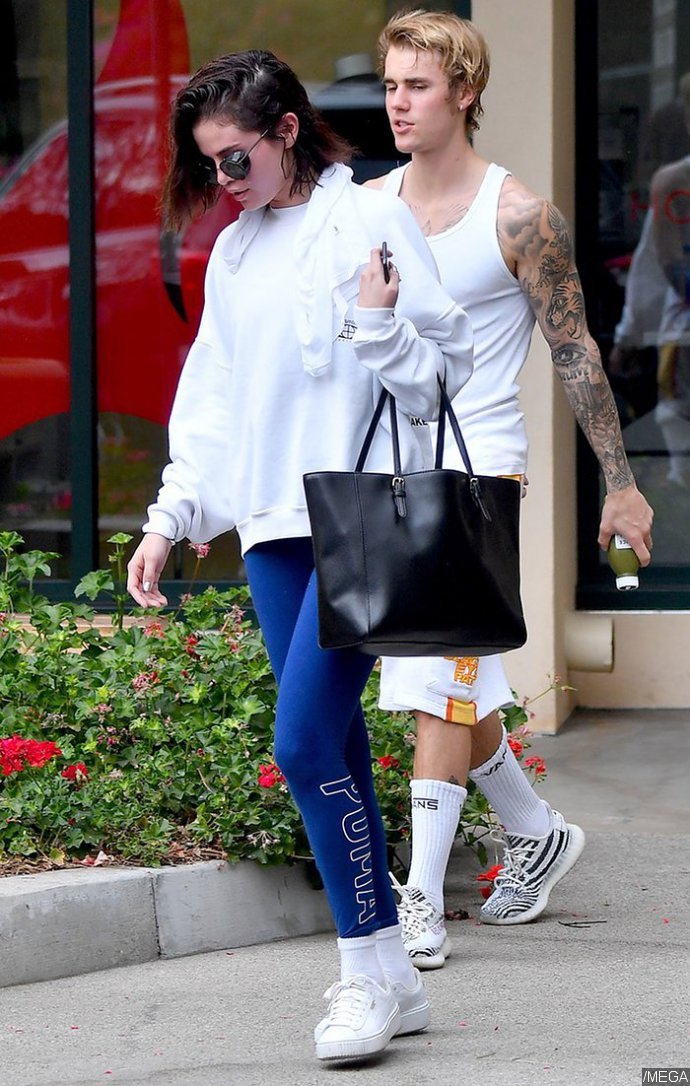 The on-again couple reportedly spent together in Cabo San Lucas, Mexico. Justin was said to arrive on Saturday evening, December 30 before joining a dinner party with Selena and her girl pals the next day.
"Justin and Selena are doing great. They celebrated New Year's Eve together in Cabo," a source revealed. "He and Selena spent time together again. They were very low-key and dressed casually," the source shared. "They rang in the New Year together and enjoyed watching fireworks over the ocean."
Another source echoed the remarks, saying that "Justin had a great New Year's Eve" with the former Disney darling. "He is looking forward to 2018 with her. It was a special evening shared with a few close friends in a beautiful place."
While Justin and Selena weren't pictured together in Cabo, Justin was snapped lounging by the beach while using a Mac laptop. Selena, meanwhile, was featured in a photo with three of her friends as they frolicked in the ocean together a few days before.