It's the day that many of Lee Seung Gi's fans have been waiting for. The singer/actor has finally completed his military service and was formally discharged from the military at Jeungpyeong County in North Chungcheong Province on Tuesday, October 31 at 9 A.M. KST.
Around 400 fans were eagerly waiting for him while carrying posters bearing the face of the 30-year-old star despite the cold weather. Seung Gi, looking great as always in his military uniform, smiled brightly as he waved to the fans.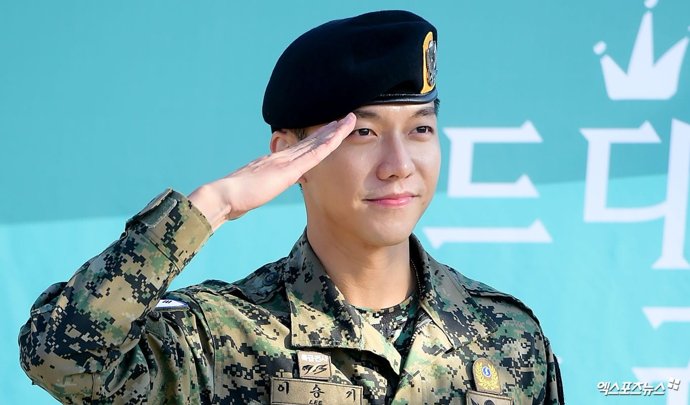 Speaking to the media in front of the special operations command, he thanked his fans and his comrades for helping him finish his duty. "At first I was very taken aback when I received my placement. I worried a lot, but…it was a very fun and grateful experience. It felt like I was learning how to find happiness even during extreme moments of suffering," he said. "My time as a soldier has been something very precious to me."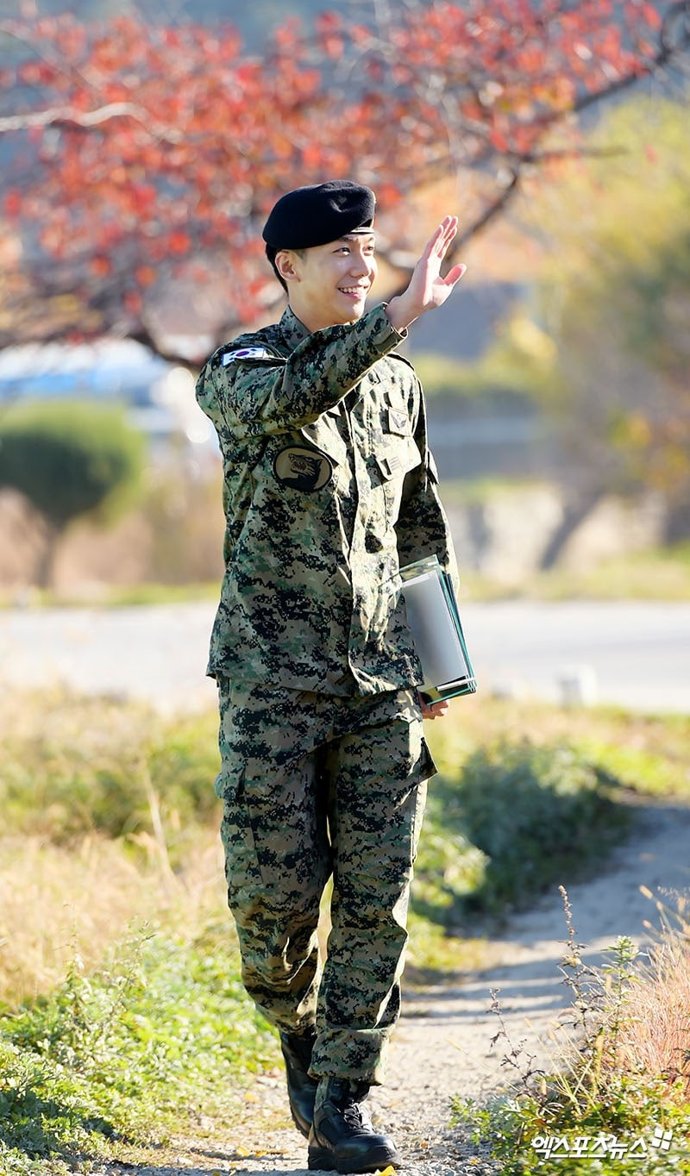 The "My Girlfriend Is a Nine-Tailed Fox" actor also talked about his plans after being discharged. "During my service, I lived with countless imaginations in my head about what I would do or what I would want to do once I was discharged, but now that I've actually been discharged, I don't have any particular thoughts in my head," he shared.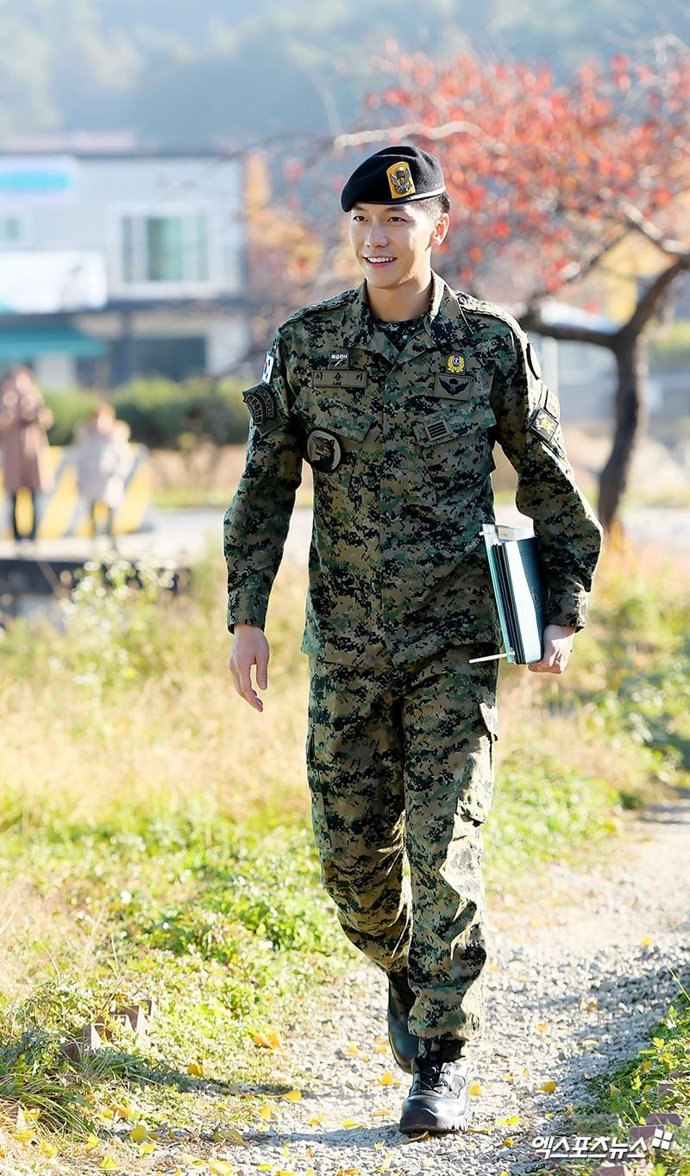 The former boyfriend of Yoona continued, "Even right now, receiving my discharge notice and my soldier badge and being in front of you all, doesn't feel quite real. I think that once I return home and greet my parents, and take some time to let it sink in, that's when I'll be able to accept the reality of it."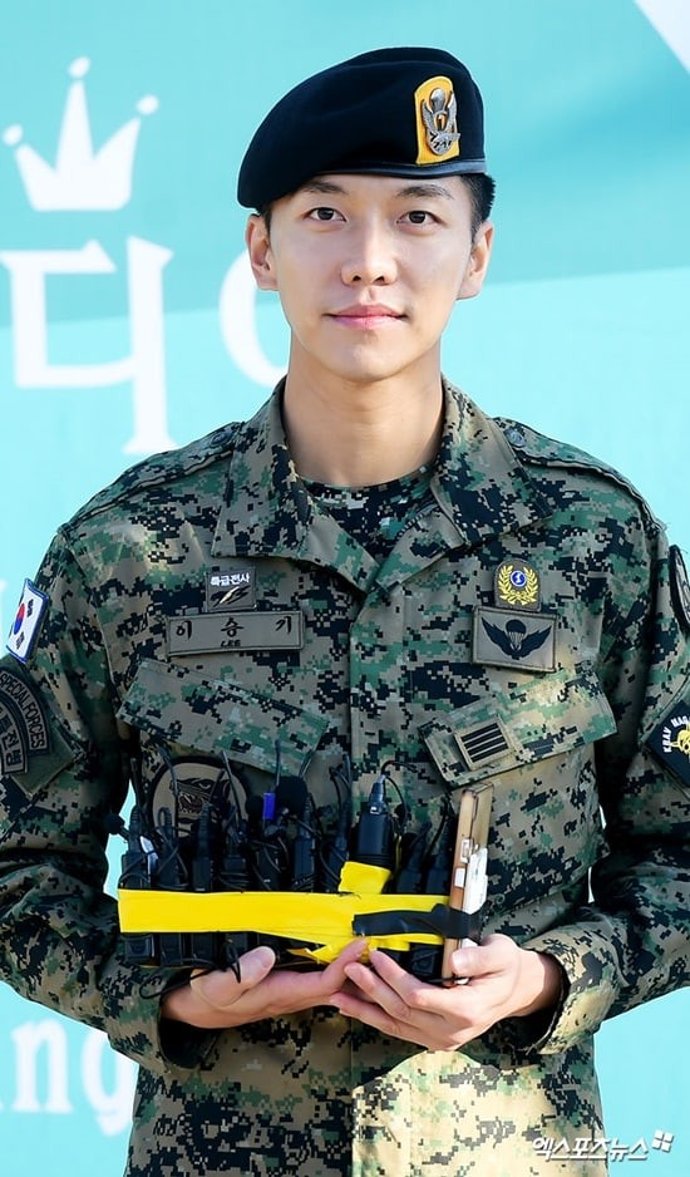 "All in all, I was able to return safely without any injuries thanks to your love and support this past year and nine months, and I was able to receive a lot of good energy in the special forces," he added. "With that energy and the learning, I will prepare so that I can greet you all as quickly as possible with work. Thank you to all who came out this morning, and before my discharge, there were several rumors about me being a stake in the military, or that I will not be discharged, etc, and I am thankful that people waited for me that much; I will prepare hard so that I can respond to that anticipation. Thank you."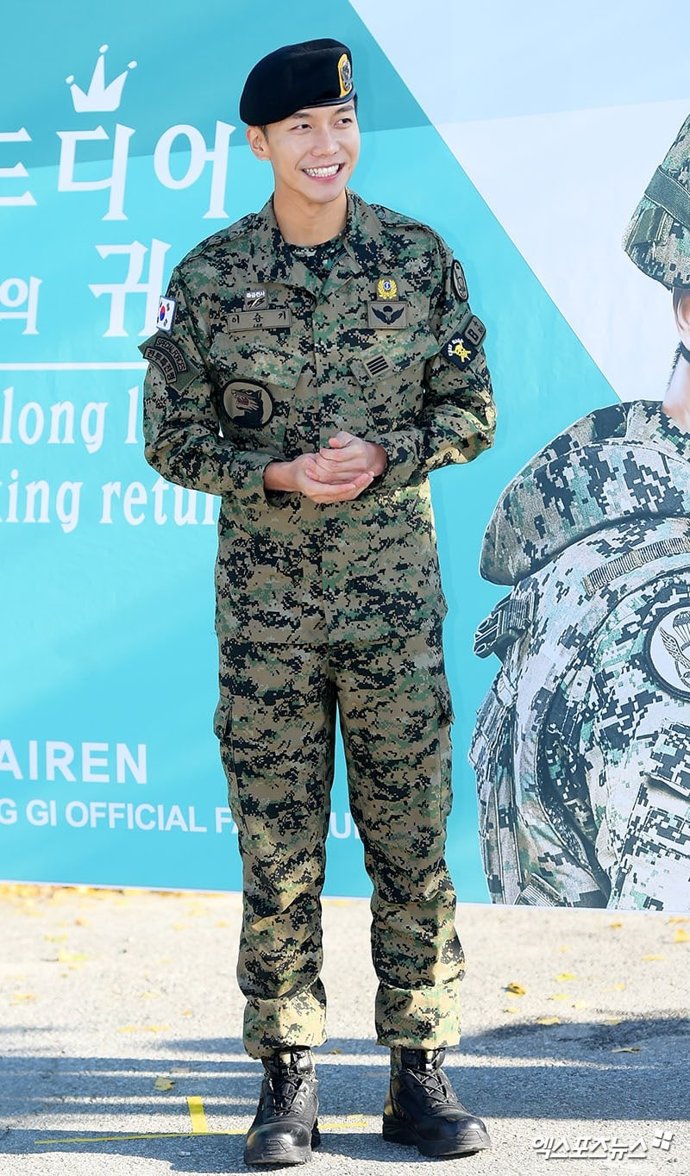 Seung Gi also promised that he would appear on TV so much that fans would become sick of seeing him onscreen. "I think that I will be able to greet fans onscreen very soon. I will bring you enjoyment," he said. "I have a strong conviction about my activities after being discharged. I will spend a lot of time with my fans from now on."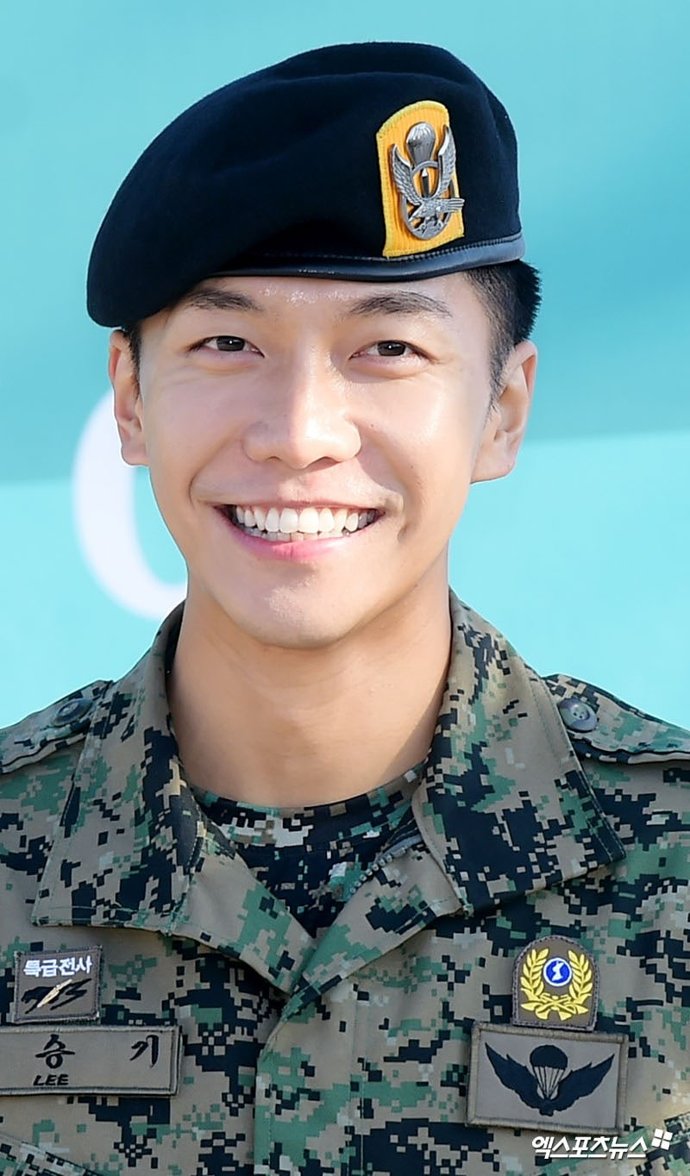 Seung Gi has been reported in talks to star on tvN's upcoming drama series "Hwayugi", but it has not been confirmed yet. Cha Seung Won has been attached to the project.