suffered an embarrassing wardrobe malfunction at the amfAR Gala in New York on Wednesday night, February 7. The 23-year-old singer revealed more than what she bargained for in her sexy dress, which had a thigh-high slit.
The "Bad at Love" hitmaker was gracefully walking the red carpet when another attendee stepped on her train, which made her dress even more and revealed her private parts as she went commando.
Halsey oozed a sultry look with a red lipstick. She also wore huge earrings and ring. An array of tattoos on her body were visible as showed off her left thigh and bared some cleavage in the strapless gown with a sweetheart neckline.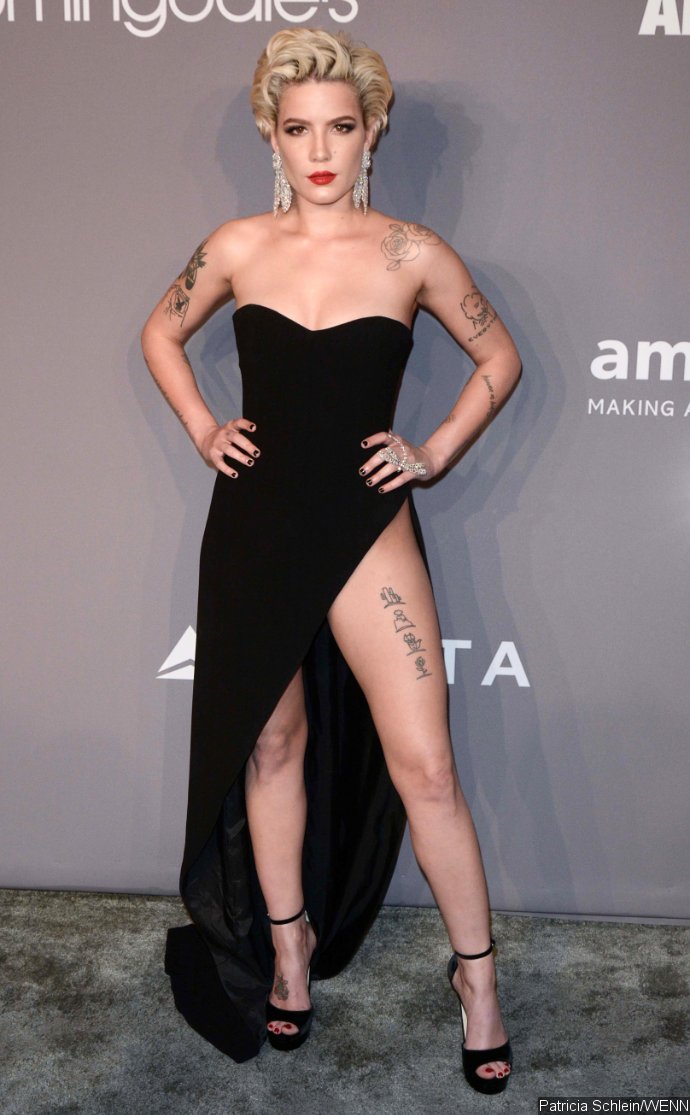 Also turning heads on the red carpet was , who wore a black number with blue and silver sparkles. She risked wardrobe malfunction in the dramatic gown with a slit to the thigh, but she held the frock to avoid exposing too much as walked her way into the building. The 44-year-old model paired it with matching sandal heels and accessorized with stunning blue earrings.
Another guest, , wore a classy off-the-shoulder black gown with one sleeve and a slit on the left side. Her brunette hair was arranged in an updo with tumbling ringlets at the front, while she wore a stunning diamond necklace and matching statement diamond earrings as accessories.
was dazzling in a two-tone outfit which consisted of a silver sparkly one-shoulder top and a trailing black skirt slit to the thigh on one side. The former Miss Universe paired it with black sandal stiletto heels and sported red lipstick as well as dripped diamond earrings.
Other stars at the event included actresses , , , , , , as well as models , , , Joan Smalls and .