is being all fortright about her views on being a woman in Hollywood. When gracing the latest cover of , the British actress opens up about the hardships she has been dealing with for being a woman in the male-dominated film and TV industry and compares it to racism.
"I feel so naive for saying it, but it's like dealing with racism," says the "" star of being a woman in Hollywood. "You're aware of it, and you're aware of it, but one day, you go, 'Oh, my God, it's everywhere!' "
"Like you suddenly wake up to it and you go, 'Wait a f**king second, are you… are you treating me different because I've got a pair of tits? Is that actually happening?' " the 30-year-old beauty continues. "It took me a really long time to see that I do get treated differently. But I look around, and that's my daily life."
However, being treated diferrently doesn't stop Emilia, who will reprise her role as the bada** Mother of Dragons Daenerys Targaryen in the anticipated season 7 of "GoT", from being a feminist. "Like, guess what? Yes, I've got mascara on, and I also have a high IQ, so those two things can be one and the same," she reasons.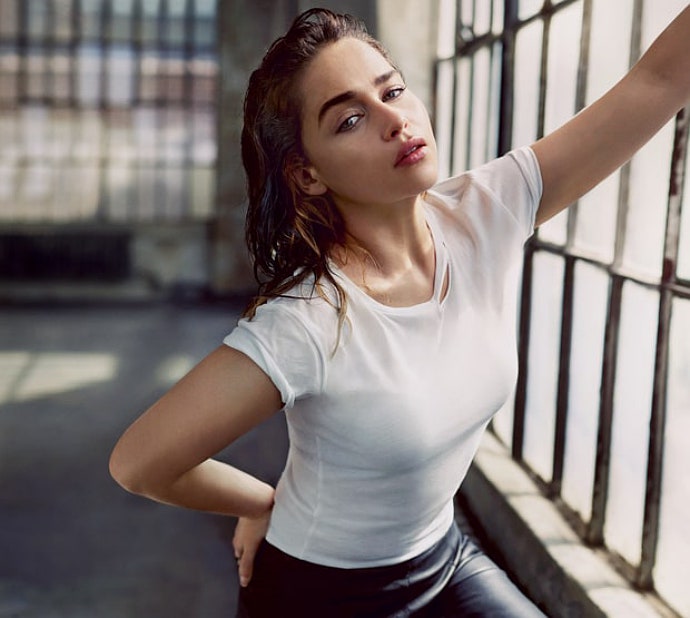 It seems like her role on the series helps her point her views. The actress, who was Esquire's Sexiest Woman of the Year in 2015, says, "Women have been great rulers. And then for that to be a character that I'm known to play? That's so f**king lucky. Anyone who seems to think that it's not needed need only look at the political environment we're all living in to be like, 'Oh, no, it's needed. It is needed.' "
Emilia shares that after appearing in centering on Han Solo, she has an ultimate goal to reach. "I would love to start a production company that was just full of nice, funny women," and where the vibe was one of 'Yeah, I've got a pair of tits, and aren't they lovely? Aren't they great? You do too! They're great, you're in the club!' "
© AceShowbiz.com