and have finally gone public with their romance. The "" actress and the star of "" walked the red carpet for the first time as a couple at the 2018 Golden Globe Awards on Sunday, January 7.
Kruger was stunning in a black Prada gown and accessorized with Leighton jewels, while Reedus opted for an all-black outfit to support the Time's Up initiative. The 41-year-old beauty and her beau briefly stopped to pose for photographers while walking into the bash.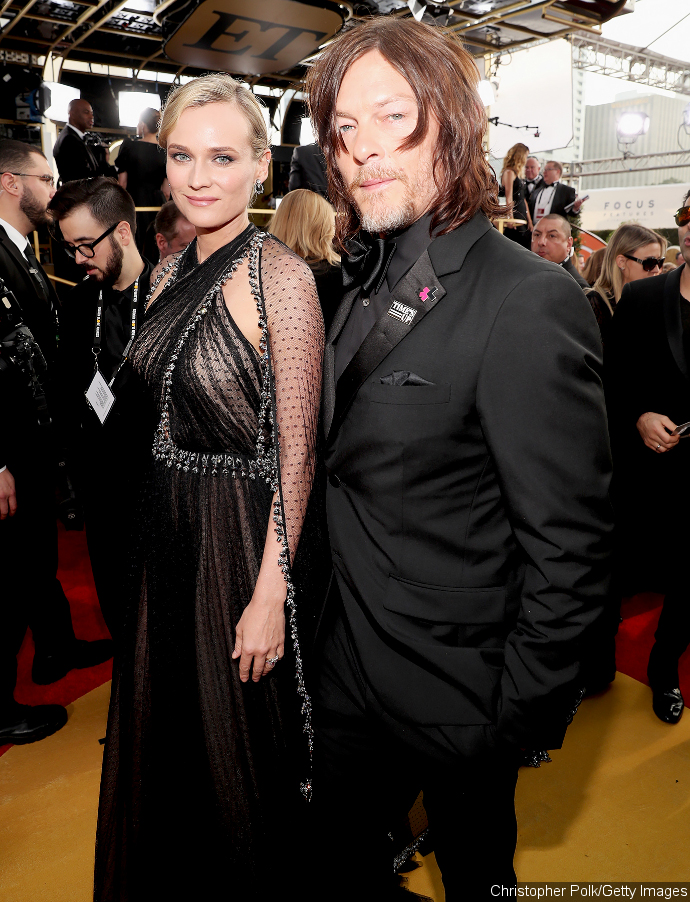 The lovebirds further sealed it with a kiss inside the venue. The Germany-born actress and the 49-year-old actor were spotted lip locking when Kruger's film "" was announced as the winner in the Best Foreign Language Film category.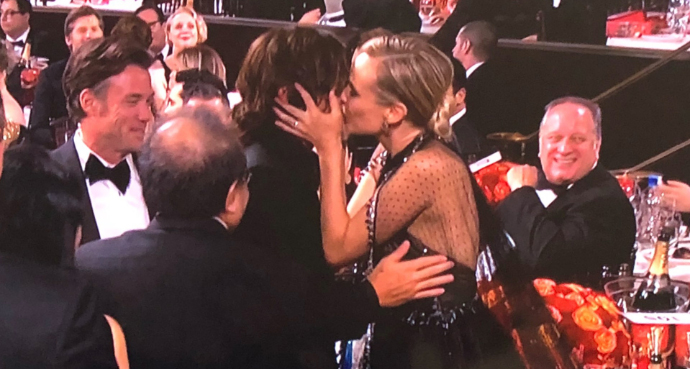 Kruger and Reedus were first rumored to be romantically linked in 2015 after they filmed "" together. At that time, she was still in a relationship with her longtime boyfriend . She denied the cheating rumors by saying that she moved into New York with the "Dawson's Creek" alum in March 2016, but they later confirmed their split in July the same year. They had been together for 10 years.
"This was a long time coming," she said of the breakup. "Also we broke up many months before we said we were broken up, so by the time I made that decision, it didn't feel like it was so urgent anymore. You don't break up overnight after 10 years, you know what I mean? … Actually, it felt liberating because I didn't have to worry about that anymore, so I could immerse myself 100 percent into something else."
Since then, Kruger and Reedus were spotted together on numerous occasions, though they have remained quiet on the status of their relationship. A few days ago, the couple enjoyed a romantic getaway in Costa Rica.