When we think has shared her raciest photos to date, the 19-year-old star has taken to her Instagram account to post a photo of her going completely nude for . In addition, Bella asks the magazine to leave the photos unedited as she wants to show the world that she's "not f**king perfect" in any way.
One of the photos sees the "" actress sitting wet and naked on a chair. She positions herself so that she only shows her side profile, flaunting her insane body line. Bella, who wears nothing but black killer heels, gives a seductive stare to the camera, while her hands are placed strategically to cover her breasts.
"I specifically asked for no re touching on this photo, and lemme tell you I have insecurities, about pretty much everything," she captions the racy snap. "That's natural & that's human. You might look at this photo and think oh shush bella, but just know everytime someone looks in the mirror they simply don't see what everyone else sees."
"As a public persona you know naturally that everytime you shoot with a magazine there is always small retouching," she goes on writing. "But f**k it I'm here to tell you that's right I'm not F**KING PERFECT. IM A HUMAN BEING AND IM REAL. So hip hop your asses over the fence and GET OVER IT."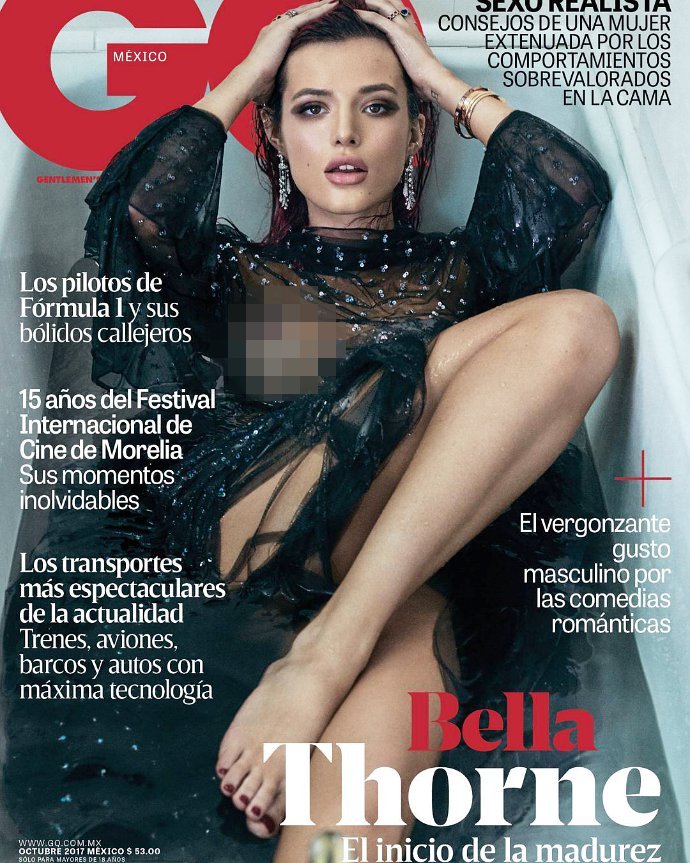 Another photo sees Bella curling up in a bathtub for the magazine's cover. Donning a pretty sheer black dress, Bella shows off her long legs as well as some bruises on her knee. "Ok this really throws my color grid off but it's worth it. thank you @gqmexico so honored," she writes in the caption.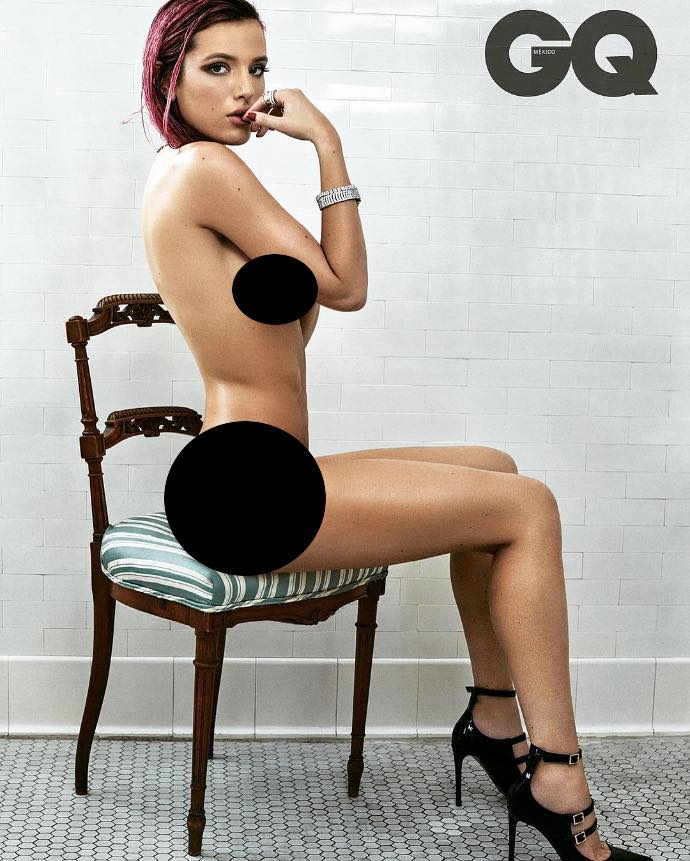 In another shot, the "" alum gives everyone an eyeful of her peachy derriere while standing in front of a big mirror. Wearing little more than underwear, stockings and a garter belt, Bella flashes her ample boobs in the black-and-white snap.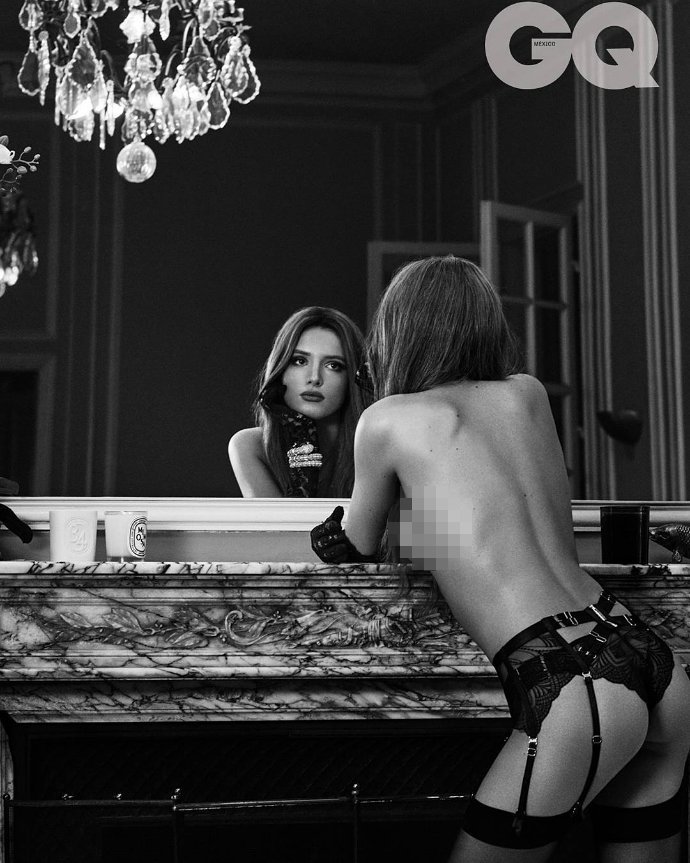 The actress also treats her nearly 7 million Twitter followers to a cheeky behind-the-scenes video of her raunchy photo shoot for the magz. Bella is seen dancing her way to the mirror. At one point, she playfully shakes her butt along with the music played on set.
Behind the scenes of my gq cover 😫😍 pic.twitter.com/gjZaNmvTuP

— bella thorne (@bellathorne) September 28, 2017