A cheeky man stole the spotlight from during a photo shoot on a beach in Florida. A member of the crew decided to , lowering his pants to reveal his bum, while the 32-year-old model posed in orange bikini bottom and a white T-shirt.
Doutzen later changed into a black swimsuit with a stomach cut-out and continued the shoot, while the streaker was nowhere to be seen. The Victoria's Secret model was joined by her DJ husband Sunnery James Gorre and their kids, 6-year-old Phyllon and 2-year-old Myllena, during the photo session.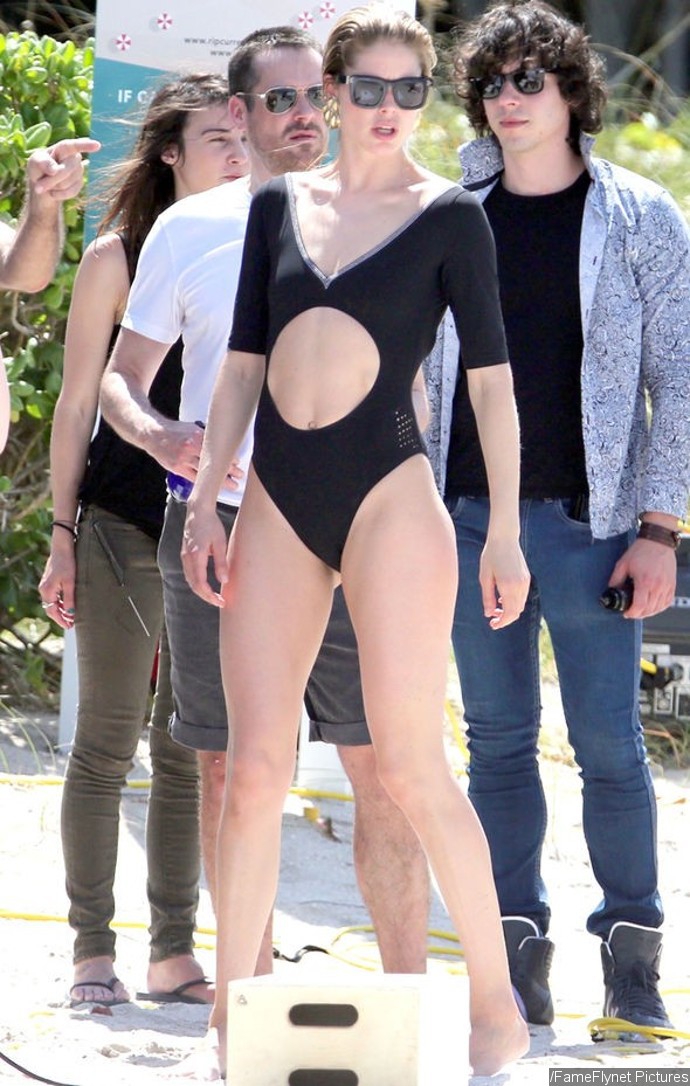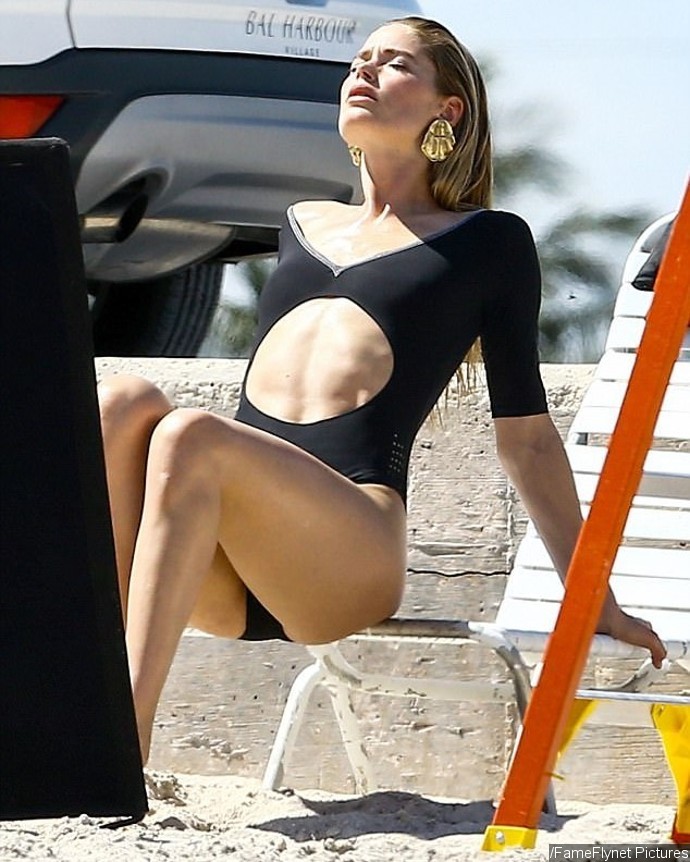 The Netherlands-born beauty also took pictures in a sheer neon bikini bottom and a white shirt while frolicking in the water. Her knickers and shirt became transparent when they got wet, flashing her nipples. She, however, wore a tiny black G-string to protect her modesty.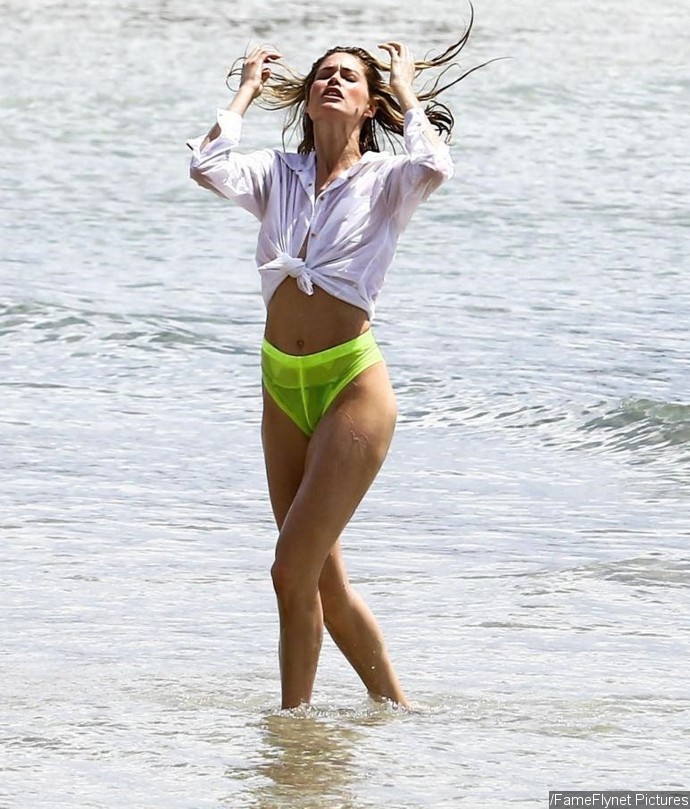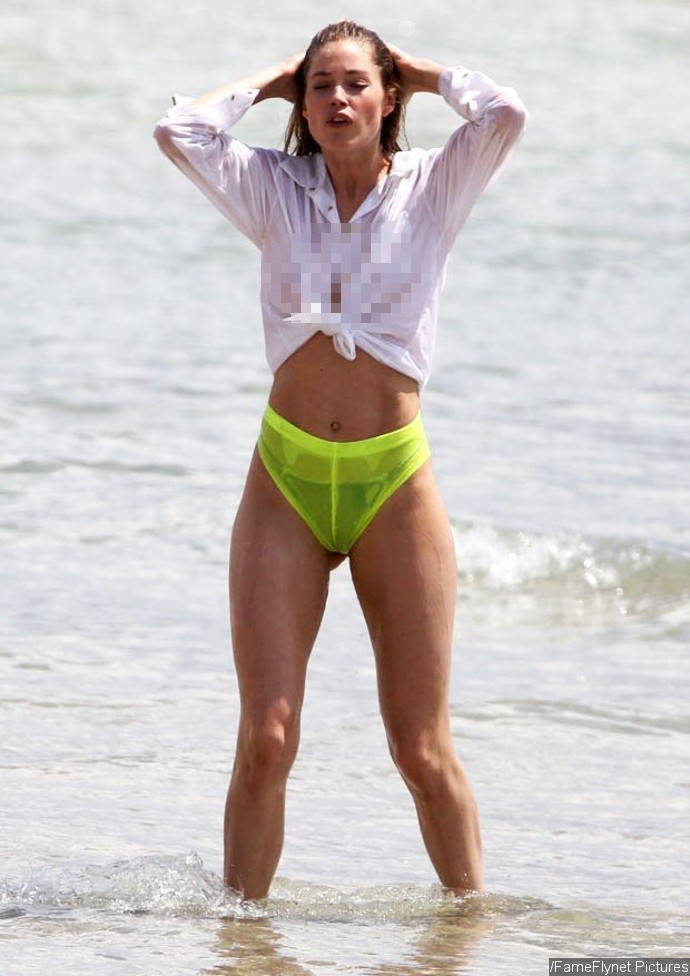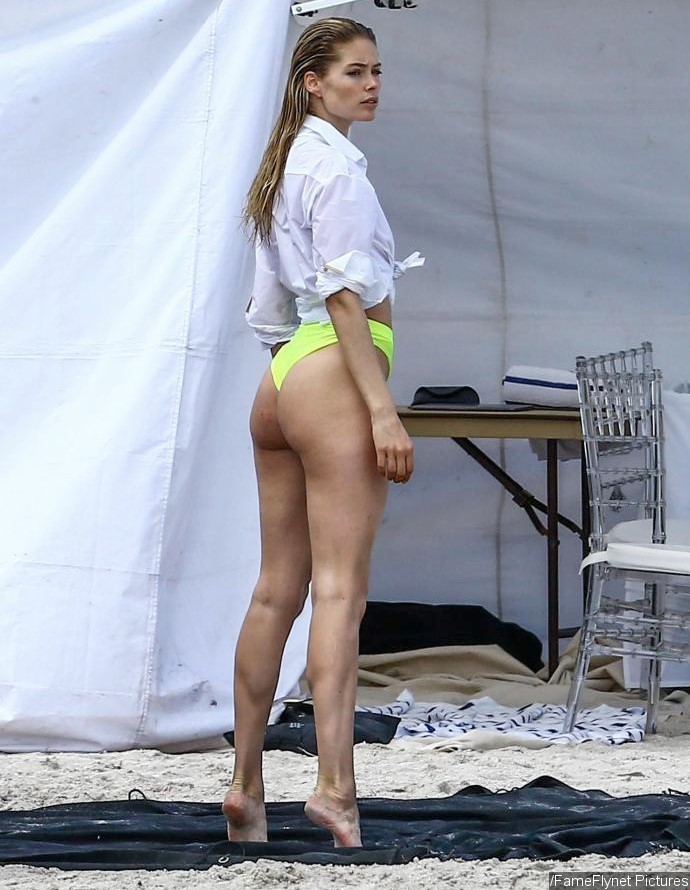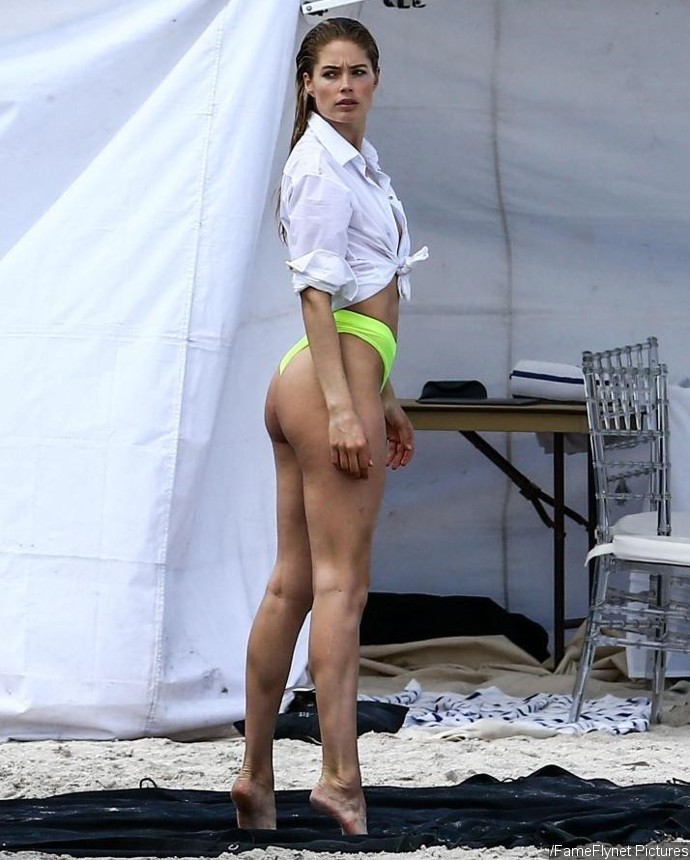 When she was not posing for the camera, Doutzen was seen paying attention to her little children. She was also drawing her husband Sunnery, who was carrying their daughter Myllena, for a kiss.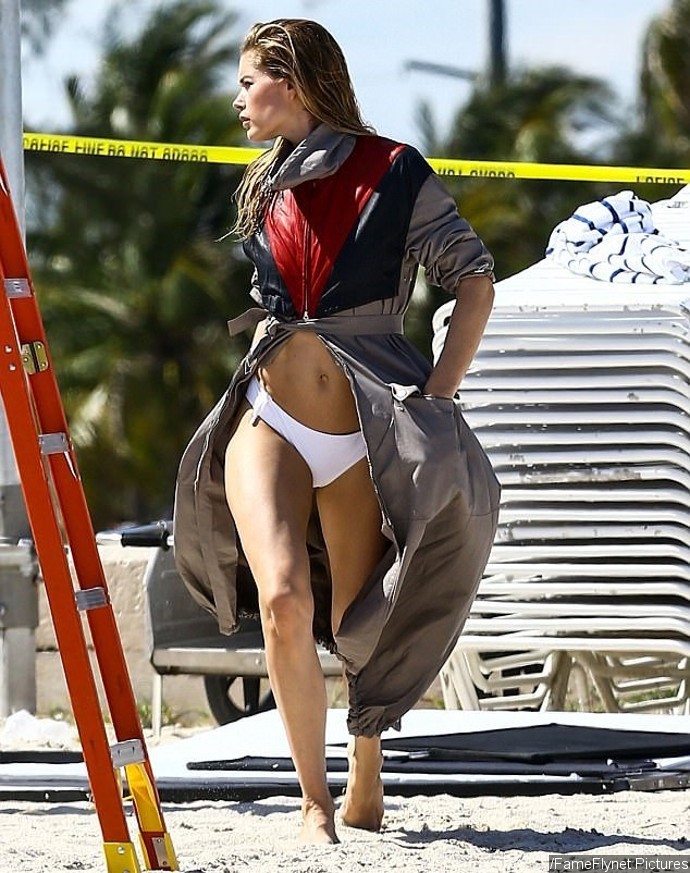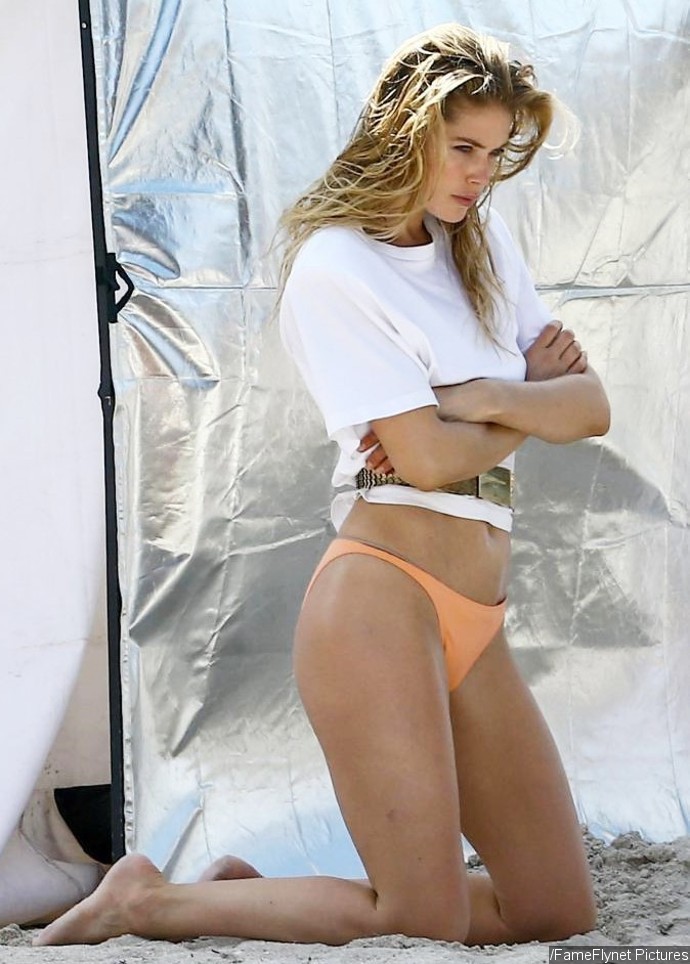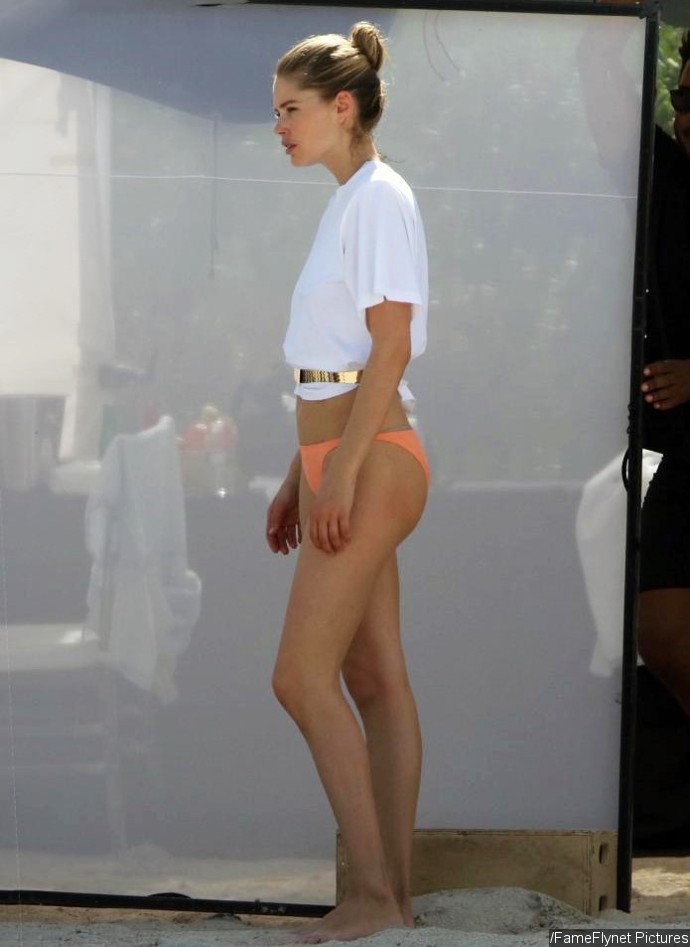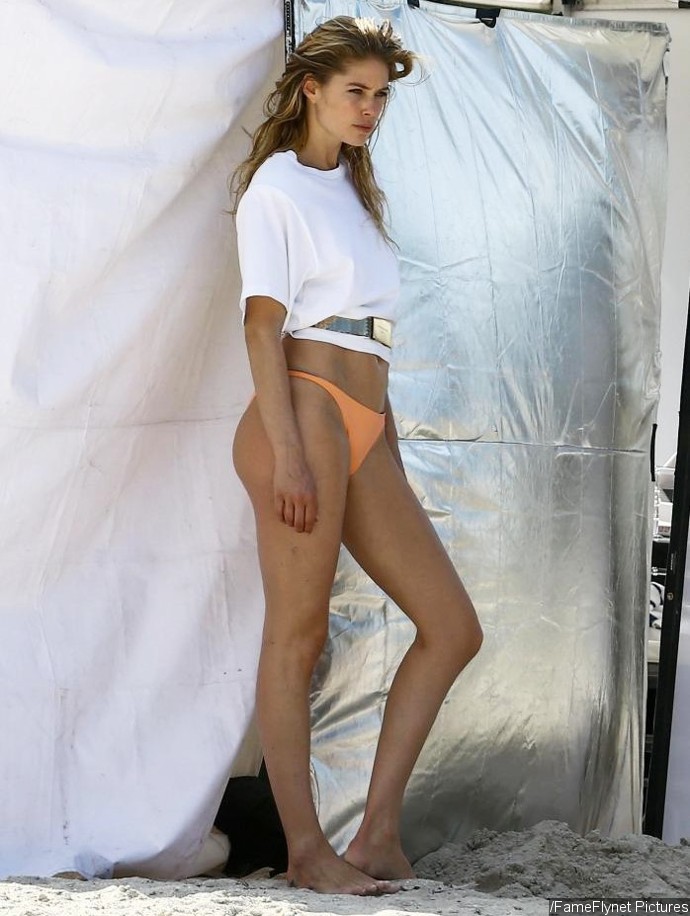 © AceShowbiz.com